Overview
The Bourne Wood is strategically important to the UK film industry as a filming location. Since 1999 numerous films, commercials, television programmes and music videos have been filmed here.
Filming activity at Bourne Wood is important to the local economy and to The Forestry Commission, as it makes a significant contribution towards the cost of managing the Public Forest Estate.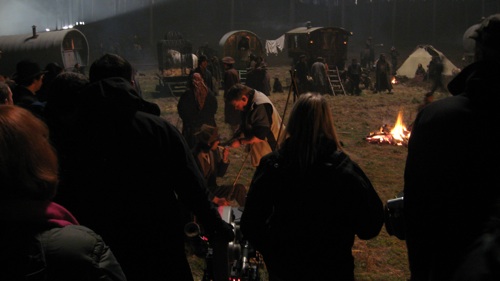 The Forestry Commission is preparing a planning application which regularises the current activity and is suitably flexible to ensure that an appropriate level of activity can continue on site without the need to re-apply for planning permission or for film companies to decide to film abrouad instead.
An Environmental Impact Assessment is currently being prepared by The Forestry Commission's planning consultant. This is expected to be submitted with a planning application early in 2013.
The Forestry Commission welcomes your views in order to develop this application.
Why your views matter
In order that our planning application addresses, wherever possible, the issues and concerns raised by interested parties and that opportunities are taken within the application to add value to the filming activity locally.